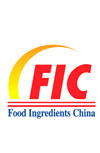 March 22-24, 2018 National Convention & Exhibition Center (Shanghai) Heagreen Booth No: WH Hall WF66
The world's largest Chinese international food additives and ingredients exhibition FlC2018 is about to start! The mysterious and gorgeous veil will be unveiled!
As a company specializing in the production of xylo-oligosaccharide, with the mission of "creating a healthy life for humanity", Heagreen sincerely invites you to meet with the national convention and exhibition center (Shanghai) on March 22-24, 2018, to share the annual industry event!